The 36th Annual 2017 Keystone State Games Festival of Sports will take place in the Greater York Area during the week of 26 – 30 July, 2017. Since its inception in 1981 Keystone State Games, Inc. has attracted more than 500,000 participants of various age groups to their events.
The Keystone State Games is modelled after the Olympic Games, and are Pennsylvania's largest annually held multi-sport competitions. They provide the state's amateur athletes with the opportunity to compete against athletes in a festival atmosphere that promotes all that is positive in amateur sports. The primary focus is for all athletes, their families, and all volunteers to have a memorable sporting event experience.
History of the Keystone State Games
The Keystone State Games was created as a result of a resolution by Joseph R. Pitts who was elected to the Pennsylvania House of Representatives in 1972, representing Kennett Square and surrounding areas of Chester County. This was approved by the Pennsylvania General Assembly in 1980. Keystone State Games Inc., a non-profit 501(c)(3) corporation, was formed in 1983 with the help of former Governor Richard Thornburgh to ensure the Games would not be solely dependent on government funding.
Mission
The mission of the Keystone State Games is to promote physical fitness, sports activity and sportsmanship as a health improvement and disease prevention strategy for all citizens of Pennsylvania as well as to create an expanded, coordinated and citizen-sponsored programme of physical fitness and amateur athletic competition.
Purpose of the Keystone State Games
Provide a comprehensive, coordinated and citizen-supported programme of sports and fitness competitions to promote physical fitness in which all citizens of Pennsylvania can participate for the purposes of personal growth and development, and the enhancement of physical and mental health.
Provide a mechanism and medium through which Pennsylvania's sport bodies can encourage physical fitness and sports involvement for everyone.
Encourage government, schools, businesses, industry, foundations, and individuals to support expansion of physical fitness and sports participation as a disease prevention strategy in an effort for personal wellness.
Provide a state-wide, multi-sport program with an Olympic format, to encourage and assist in preparing Pennsylvania's athletes to enter national and international competitions.
Sports at the Keystone State Games 2017
Archery, Basketball, Badminton, Baseball, Bocce, Bowling, Brazilian Jiu-Jitsu, Basketball Shooting, Bowling, Cornhole, Darts, Disc Golf, Field Hockey, Fencing, Football/Softball Throw, Golf, Gymnastics, Horseshoes, Ice Hockey, Judo, Karate, Lacrosse, Master Swimming, Pickleball, Power Lifting, Raquetball, Rugby, Shuffleboard, Softball, Swimming, Synchronized Swimming, Table Tennis, Taekwondo, Tennis, Track and Field, Fitness Challenge, Wrestling and Wrestling duals.
AWARDS
As with the Olympics, gold, silver, and bronze medals will be awarded to the top three finishers in each event at the Keystone State Games accompanied by some cash awards by the exclusive gambling partner of the event.
Keystone State Games eligibility
Athletes
Amateur athletes in Pennsylvania, New Jersey, Maryland, Delaware, New York, West Virginia, Ohio and Washington D.C. are eligible to compete in the annual Keystone State Games Festival of Sports except for the sports of Baseball, Field Hockey and Ice Hockey.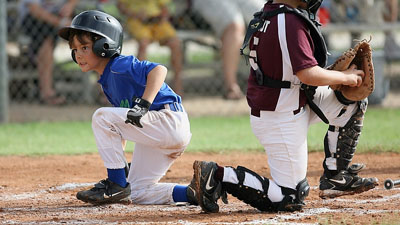 Baseball, field hockey and ice hockey
An athlete must meet ONE of the following criteria:
– A full-time Pennsylvania resident within the region for 30 days prior to first day of try-outs.
– A full-time Pennsylvania student at a recognized academic institution in the region.
Age and skill level requirements
All athletes must meet the age and skill level requirement for their sport. Every sport has their own defined age and skill levels. Athletes must register at their current level and age group as defined by each sport. Age determining dates are available for each individual sport.
Admission to the Keystone State Games 2017
Door Admission (Adult & Student) USD10.00
Two Day Pass (Adult & Student) USD15.00. Allowing entry into any and all sports that charge Daily Admission. Can be used any two days during the week of the Games.
The ALL Event Pass (Adult & Student) USD20.00. Allowing entry into any and all events that charges admission throughout the entire week of the Games including the EXPO.
Children 5 years of age and younger are admitted free to all events.
The Following Sports charge admission:
Baseball (Medal Games)
Basketball
Brazilian Jiu-Jitsu
Dodgeball
Fencing
Field Hockey
Fitness Challenge
Football Combine / 7V7 Challenge (stadium seating admission)
Ice Hockey
Judo
Karate
Power-lifting
Strong Man
Swimming
Taekwondo
Track & Field
Weightlifting
Wrestling Duals, Wrestling, and Wrist Wrestling.
Medical services – WellSpan Sports Medicine
Keystone State Games medical services will be provided in the form of first aid administered on site by WellSpan Sports Medicine medical personnel at designated areas. If an athlete requires further review or treatment, the athlete will be directed to WellSpan Urgent Orthopaedics (for sports injuries) or transported to a local hospital. Final disposition of an athlete's continued participation remains with the Keystone State Games medical liaison on site.
Souvenir athlete T-shirts and clothing
This year's souvenir T-shirts and clothing will be available for sale prior to the finals through the Keystone State Games online store. Souvenirs may be available at a variety of different sites during the competition.
2017 Keystone State Games Board of Directors
John W. Wetterau, President
Mr. Joe Swartz, Vice President
Mr. Garry S. Taroli, Treasurer
Ms. Kathleen Santora
Mr. R. Carter LeBrocq
Mr. Marty Trimmer
Ms. Clarisse Sulyok
Mr. Steve Bohn
Mr. Ronald G. Lench
Mrs. Joanne Horn
Keystone State Games Headquarters
The Keystone State Games York Headquarters is located at Wyndham Garden York, 2000 Loucks Road, York, PA 17404
Recent Articles
Ways to Make Money with Your Sports Obsession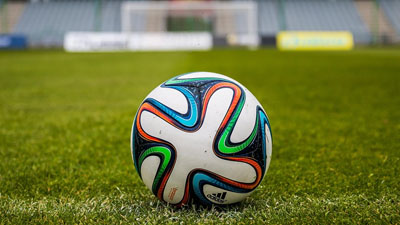 Here are 5 ways to make money from your sports obsession, without needing to maintain peak fitness.
Sport betting site
To start an online gaming business, you need professional iGaming software; a gambling licence; a merchant account, and a dedicated server. Look for flexible, fully customisable software solutions that allow you to control the entire process from design to post-launch.
You can choose a white-label solution that allows you to lease the software, gaming licence and payment processing system and operate your own casino under an established turnkey infrastructure.
Decide what software platform you will use on your site, for example, popular casino games, a live module, and in-play sports betting and your site could be given with the best sportsbooks ratings by the experts. Decide what additional features you want, for example real-time chat rooms, bonus creation options or tournament play. A reliable gaming provider can help you integrate all the necessary content under a smooth website interface.
Read More
---